Pledge your allegiance to
Pure American Rock-N-Roll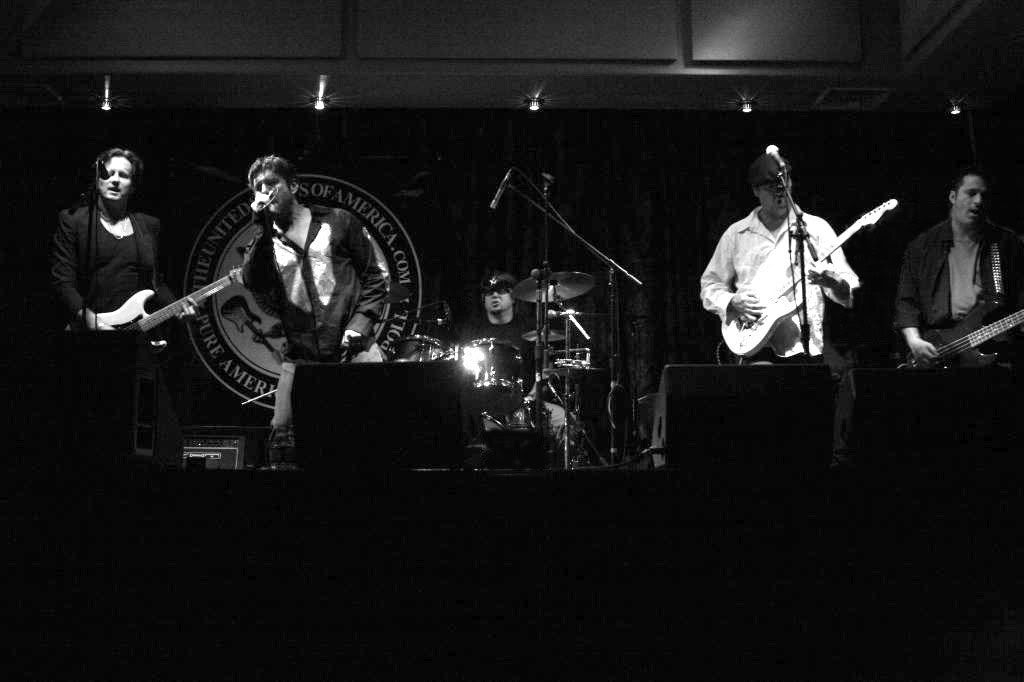 THE UNITED SAINTS OF AMERICA, demonstrates writing skills that are original, melodic, and high-powered. Their live performances which consists of both original material and cover songs helped them progress from playing local venues to playing MTV's Spring Break, San Diego Street Scene, and opening for such national acts like Korn, POD, Blue Oyster Cult, and Foghat. With members from "The Voices" (MCA Records), "Outlaw Blood" (ATCO Records) and "Mercy House", THE UNITED SAINTS OF AMERICA will be rockin' a venue near you real soon.
Are you a Citizen of "The USA" yet?
Sign up on our mailing list and pledge your allegiance to
Pure American Rock 'n' Roll.
The United Saints of America
is
Nicki Rich on Vocals
Rick Harchol on Guitar & Vocals
Brian O'Keefe on Guitar & Vocals
"Richie" Rich Pelletier on Drums & Vocals
Mike Santangelo on Bass